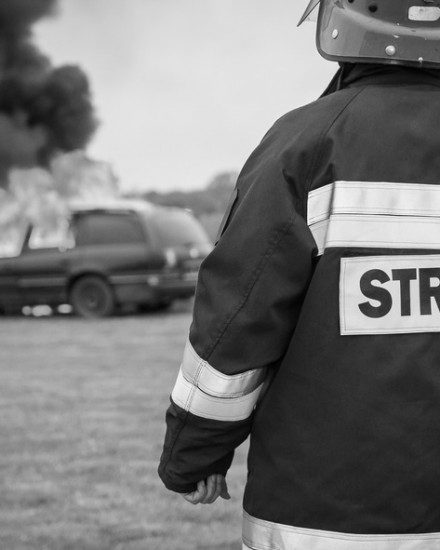 Car Accident Injury Claims*
What you should do if you or one of your family are involved in a car accident*!
Following an accident a person will often feel vulnerable and may still be recovering from his/her injuries and may also be under considerable pressure from an aggressive insurance company to accept a poor proposal in compensation. We want you to receive proper and adequate compensation for your injury including where relevant loss of wages, medical expenses and any other expenses incurred as a result of an accident. Using a personal injuries solicitor is the best way of ensuring that your interests, and your family's interests are fully protected. We specialise in personal injuries litigation and have obtained compensation for numerous clients. We will ensure that your interests are protected.
Should you (or one of your family be they a minor) be unfortunate enough to be injured as a result of a car accident here is a step by step checklist of what you should do to assist any future injury claim. (Please note that one of your children can move a personal injury action using their parent as their next friend.)
What you should do
Firstly make sure you are okay and if there are any injuries request an ambulance, DO NOT leave the scene if injured without notifying the Gardai or an ambulance
Make sure you immediately note the registration, make and model of the other vehicle. ( In the event that they leave the scene at least you will have these details)
Get the name and address of the other driver involved
Acquire the policy number and insurance company details of the other vehicle
Immediately contact the Gardai

Should the other party attempt to leave the scene
If the other party has no insurance or admits to driving a stolen vehicle
If you are injured

Photograph the accident with your phone or camera
DO NOT admit liability at the scene of the accident
Acquire the names addresses and phone number of any witnesses to the accident and request that they might be prepared to write an account of what they saw while it is fresh in their mind
Write your account of what happened in the accident and draw a sketch of the road and how the accident occurred while it is fresh in your mind
Take notes of the area or street names of where the accident occurred, the time and flow of traffic
Accident Aftermath
Monitor your progress following an accident, sometimes an injury will not manifest itself until afterwards and make sure you attend your GP if it does
Keep a record and receipts of all expenses incurred as a result of the accident
*In contentious business, a solicitor may not calculate fees or charges as a percentage or proportion of any award or settlement.